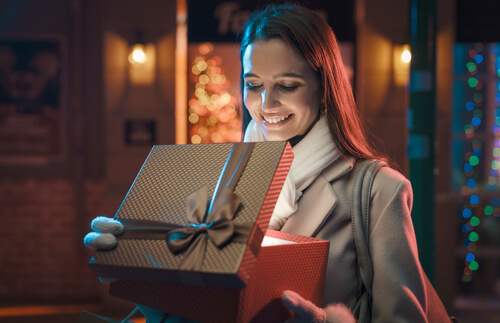 There is no better gift you can give yourself than clear vision. Life gets much easier and much more enjoyable when you don't need prescription glasses or contact lenses to see clearly.
When you can go about your daily routine with perfect vision and experience life's best moments without thinking about wiping your glasses clean, or a contact falling out, that's great. There are so many reasons to give yourself the gift of clear vision!
Keep reading to learn more about LASIK surgery, as well as a few of the most popular reasons for getting the procedure!
Quick and Painless
LASIK is a quick, painless outpatient procedure. You will not need to go into a hospital.
Instead, you will undergo the procedure at your eye doctor's office. You can expect to be in and out of the office in under an hour.
Many LASIK patients are in and out of surgery in under thirty minutes. Many even start experiencing clear vision right after the procedure is over!
Pre-Op
Before your procedure, you'll receive numbing eye drops. These numb your eyes and ensure you won't feel any pain.
If you're nervous, you can ask for a sedative like Valium. You'll be awake during the entire procedure.
During LASIK
During LASIK, you will lay awake on the operating table, with your eyes open. Your eye doctor will create a small incision in your cornea.
A laser will then be used to reshape your cornea through this incision. You'll have any existing visual problems like nearsightedness, farsightedness, or astigmatism corrected.
These are known as refractive errors. They occur when the cornea is an irregular shape. LASIK involves reshaping the cornea and correcting these visual errors. This is how it gives you perfect vision.
Most LASIK patients end up with 20/20 vision or better. With this level of correction, you'll no longer need glasses or contacts to see!
Post-Op
LASIK recovery is a breeze. Just kick your feet up and relax. Avoid any strenuous activity, especially anything that will strain your eyes.
In only 2 -3 days, you will be back to enjoying life, but with clear vision! With that on the horizon, it's definitely worth it to relax and follow all instructions from your ophthalmologist!
1. See Clearly All Day Every Day
One of the best things about LASIK is that it gives you clear vision, all day, every day. No more reaching for your glasses when you wake up.
No more poking yourself in the each morning to get your contacts in. Instead you'll have perfectly clear vision from the time you wake up, until the time that you go to bed.
2. Exercise with Ease
Another big plus about clear vision from LASIK is that it makes exercising easy. Sweat can make prescription glasses slip off your face, and it can cause contacts to slip out of your eye.
LASIK lets you exercise with ease by giving you vision you don't have to worry about. Whether you're on a run, or in the gym, give yourself the gift of clear vision with LASIK.
3. Be Present for All of Life's Big Moments
From graduations to weddings, birthday parties, anniversaries, and holiday gatherings, be present for all special moments. Give yourself the gift of being there for it all with clear vision thanks to LASIK.
Ready to leave contacts and prescription glasses behind you? The first step is a LASIK consultation.
Schedule yours today with Envue Eye and Laser Eye Center! Haven't you spent long enough wondering if there was something better than glasses or contact lenses?