How Much Does Cataract Surgery Cost at the National Harbor?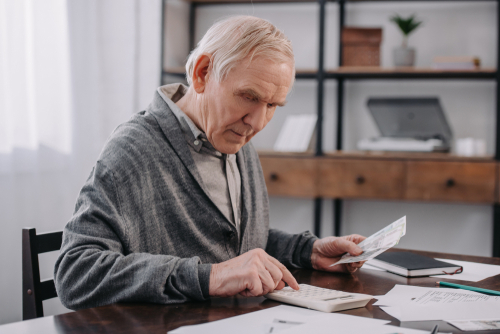 If you need cataract surgery, you may wonder what is covered by insurance and what you can afford. After all, if you're tired of blurry vision, glare from streetlights while driving at night, or just feeling like you've lost your independence, it's time to do something about it.
Cost may be a factor for many cataract surgery patients, and Envue Eye & Laser Center is dedicated to offering our patients only the most advanced and state-of-the-art intraocular lenses to ensure they have the best vision and results after cataract surgery.
Does Medicare Cover Cataract Surgery?
This is one of the most common questions asked by patients with early symptoms of cataracts or patients who are in the age range for cataracts, Good news… The answer is 'Yes'!
However… That's just the short answer… There are additional things to consider because while Medicare typically covers at least some of the cost of cataract surgery, it often doesn't cover all of it. This commonly results in patients having some out-of-pocket expenses.
Cataract surgery has advanced tremendously over the last few decades. As technology has advanced, making surgery safer and achieving better vision outcomes than ever before, medical insurance plans, such as Medicare, have not extended their coverage for these new technologies.
So, while it is true that Medicare does cover basic manual cataract surgery for any type of cataracts, in the next section we'll discuss the details of exactly what it covers and what it doesn't cover.
Out-Of-Pocket Expenses with Medicare
To achieve better vision after surgery, many Medicare patients have the option of adding non-covered services to their cataract surgery at an out-of-pocket expense.
Practices use different names to describe these non-covered services or refractive packages.
If you are considering a modern lens implant or laser cataract surgery, it's important to remember that Medicare will still be paying its portion of the surgery. Any out-of-pocket payment is made in addition to what Medicare covers.
Average Cost of Cataract Surgery at the National Harbor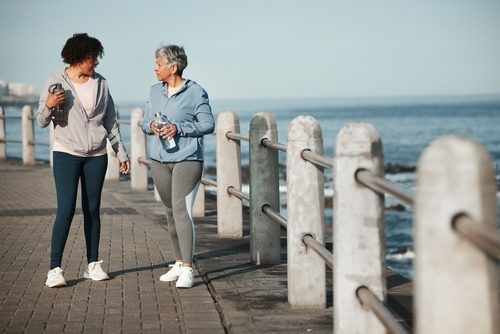 As mentioned above, cataract surgery costs vary depending on your insurance and the type of lens you choose to have implanted. At Envue Eye, we offer 3 different lens options. The Standard lens option offers great vision but will require reading glasses and perhaps a light prescription to sharpen things up if you have astigmatism. The enhanced lens package corrects any astigmatism and offers patients a wider range of vision without glasses.
These patients may still need glasses for reading but have a more functional range of vision without glasses. With a premium lens package, you can look forward to seeing clearly at all distances, including up close, at a distance, and in between.
These premium lenses also reduce your dependence on visual aids after cataract surgery, making them especially ideal for patients who lead active lifestyles and don't want to be held back by glasses or contact lenses.
Remember that the cost of cataract surgery is also about the experience of your cataract surgeon. Dr. Rivers has extensive experience performing cataract surgery in the military, taking care of active-duty veterans and their families.
Cataract Surgery Pricing
Premium PACKAGE
*Insurance co-pay + $4000 per eye
*Self Pay $6000 per eye
Enhanced PACKAGE
*Insurance co-pay + $2000 per eye
*Self Pay $4000 per eye
Standard Package
*Insurance co-pay + $400 office-based fee
*Self Pay $3000 per eye
Using Financing for Cataract Surgery Costs
Envue Eye & Laser Center is proud to offer our patients financing options to help make procedures like cataract surgery more affordable. Choose from flexible financing plans from Alphaeon Credit, with a fixed monthly payment, and CareCredit, which features short-term 0% interest payment plans for qualified patients.
These options make it easier to afford the vision you want after cataract surgery, primarily if you invest in premium lens packages!
Flex Spending for Cataract Surgery and Premium Lenses
Many employers offer their employees Flexible Spending Accounts (FSAs) as a benefit to pay for eligible healthcare costs using pre-taxed income, like premium lenses for cataract surgery. Because these lenses are not standard IOLs, like a monofocal IOL, they are not covered by insurance.
But using your FSA is one way to make these premium lenses more affordable, allowing you to reap the benefits of improved vision after cataract surgery. Talk to your cataract surgeon at Envue Eye & Laser Center to learn more about FSAs and if they may be a good way to pay for a premium lens package!
How to Choose the Best Cataract Surgeon
When you're choosing something as important as your cataract surgeon, you need to keep things like the following in mind:
Experience
Cost of Cataract Surgery
Equipment Used
Vision Outcomes of Patients
How Comfortable You Feel with Your Cataract Surgeon
What Does Cataract Surgery Cost?
When trying to understand better what your cataract surgery should cost, you must choose an eyecare practice that provides excellent results to its patients. One way to ensure you choose a reputable practice is to choose a practice with options available to best suit your needs.
However, you also have to keep in mind that the experience of your cataract surgeon is also a crucial piece of the puzzle.
Wouldn't you instead choose a cataract surgeon who has performed the procedure thousands of times and is assured of what they are doing rather than someone unsure how to complete it? This is why having extensive experience is necessary.
At Envue Eye & Laser Center, you can feel confident undergoing cataract surgery because Dr. Rivers is one of the best cataract surgeons in the country. He's a retired military-trained surgeon with an exemplary record performing cataract surgery on satisfied patients.
Choose Your Cataract Surgeon Carefully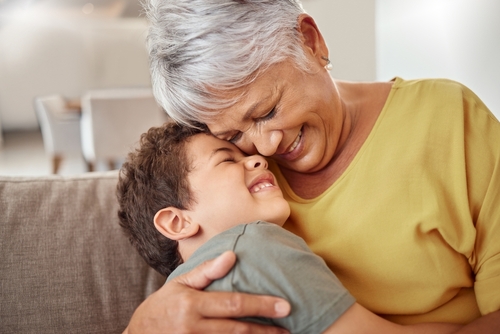 Although cataract surgery may not be the most inexpensive thing you ever undergo, there's a reason for that. You're paying for quality and lens implant choices to best suit your vision and lifestyle needs.
After all, you only have one set of eyes. When you choose Envue Eye & Laser Center, you choose the best in state-of-the-art technology, experience, and results.
We'll always be upfront with you about what to expect from us from start to finish. We want our patients to love their vision with us after cataract surgery, and that's only possible if we're transparent about what to expect every step of the way.
If you ever have questions about what to expect before cataract surgery, during the procedure, or after, all you have to do is ask. Trust is the key to a successful relationship between a patient and a cataract surgeon.
Are you ready to take the next step? Learn more about the cost of cataract surgery by requesting your cataract evaluation at Envue Eye & Laser Center at the National Harbor now!