Do you or a loved one suffer from keratoconus? You may be a good candidate for a treatment called corneal cross-linking that Envue Eye & Laser is offering to our patients.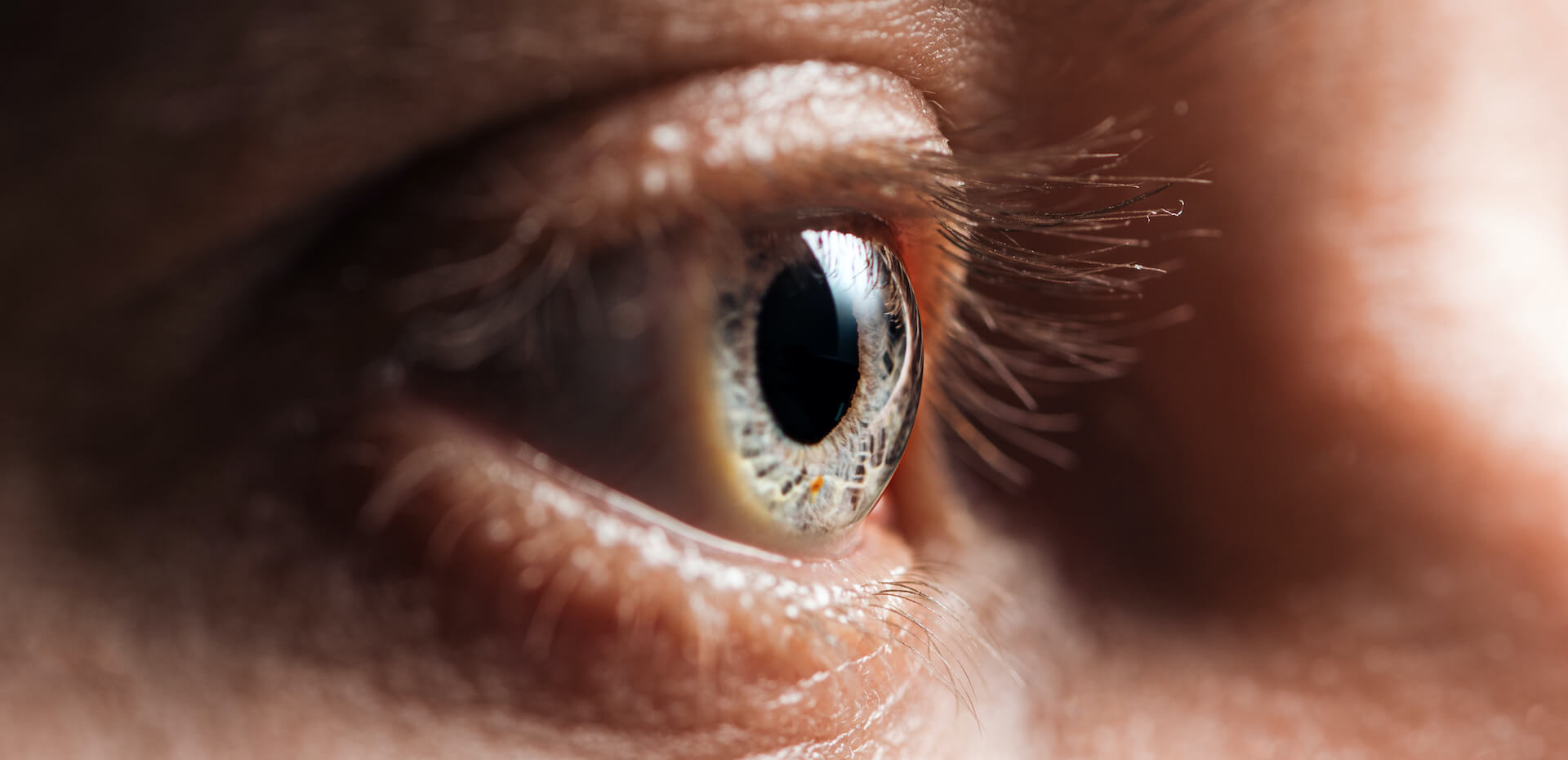 What is corneal cross-linking?
Corneal cross-linking is a minimally invasive procedure. It's also called CXL or CL. This outpatient procedure treats weakened and rounded corneas using ultraviolet light and eye drops. This combination helps to strengthen collagen fibers in the cornea. A normal, healthy cornea is a see-through, rounded dome that allows light to enter the eye. Various health conditions can make the cornea grow rounder with age.
If the cornea becomes misshapen, it becomes harder for light to reach the retina. When this happens, it gets harder to see. The FDA has only approved a form of corneal cross-linking known as epithelium-on cross-linking. Epithelium-off cross-linking is performed in other places but has not been approved in the United States by the FDA.
Who benefits from corneal cross-linking?
People with keratoconus are the best candidates for CXL. If you have keratoconus, your corneas are weak and will get thinner as you get older. Cross-linking creates structure and prevents the eye from bulging outward. With keratoconus, the exterior layer of the cornea can round into a cone shape. When this happens, it causes blurred and distorted vision.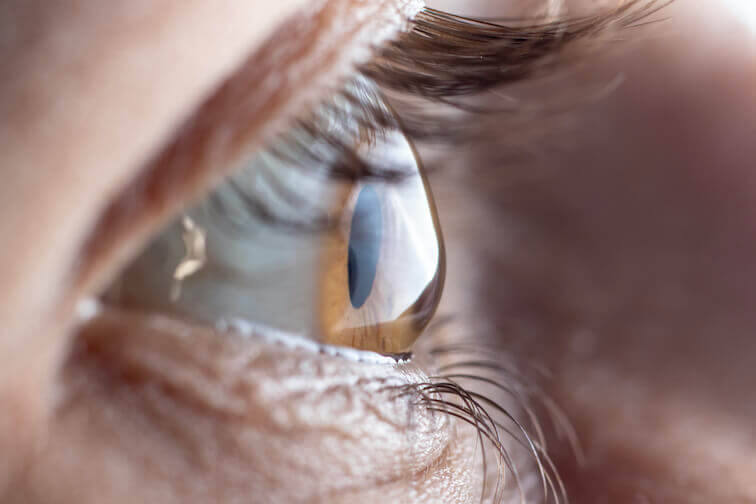 When you have keratoconus, a common symptom is frequently changing glasses or contact prescriptions. You may also have high-level astigmatism and experience glare. The condition can cause irritation and light sensitivity while making everything appear blurry. Other people that may benefit from CXL are those with corneal ulcers. Patients with this condition must have tried topical antibiotic treatment first. They may be eligible for corneal cross-linking if the initial treatment didn't work. The procedure can also address some infections of the cornea.
Some people with weak corneas can get LASIK after corneal cross-linking if the cross-linking is successful. This combination of procedures can reduce astigmatism and nearsightedness.
What happens during the corneal cross-linking procedure?
The procedure takes about an hour. Corneal cross-linking starts when your doctor gives you a mild sedative. They will then apply numbing eye drops. This prevents pain, but you might feel some pressure on the eye.
Your doctor will then apply vitamin B2 (riboflavin) drops to the outer layer of the eye. A special light shines ultraviolet rays directly into the cornea. The eye drops are photo-enhancing thanks to a substance in them that enables the cross-linking to develop in the collagen. This material is a naturally occurring protein.
Collagen promotes healing and strength since it resides in the skin, joints, tendons, bones, and ligaments. The eye drops encourage cross-link growth by shortening the collagen in the cornea. This extra structural support makes the eye more rigid and helps the cornea become stiffer and stronger. This prevents your vision from getting worse. The cornea will heal on its own after a few weeks. Once the procedure is over, you'll relax in a recovery room, giving you time for the eye drops and sedative to wear off.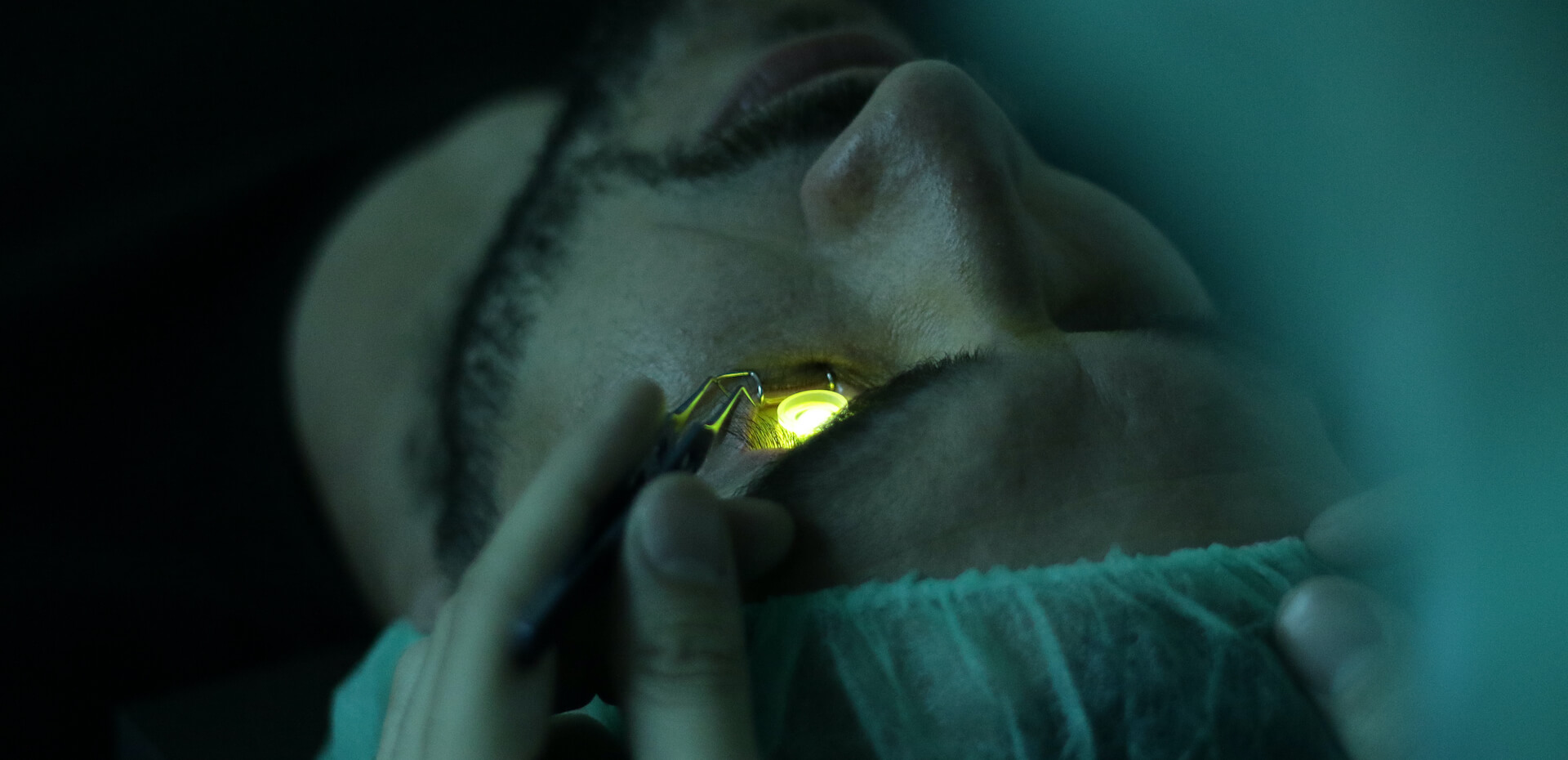 What should I expect after having corneal cross-linking?
The best thing you can do after having corneal cross-linking is rest and relax. You won't be able to drive yourself home, so make sure to have a ride to and from your appointment. If your eyes feel gritty or uncomfortable, this is normal. It should go away after a few days.
Your eyes may feel more sensitive than normal. You may even suffer from some light sensitivity for a few days. This is all temporary and should dissipate. Do not rub your eyes if they feel irritated. This could lead to infection and complications. You'll need to return to see your eye doctor within a few weeks for a post-op appointment. This appointment includes assessing healing and checking for vision changes. If you need to have other procedures to address vision difficulties, this appointment is a good time to learn about the next steps. Your eye must be fully healed before you can have procedures like LASIK performed.
Looking for more information about corneal cross-linking? Schedule an appointment at Envue Eye & Laser Center in Oxon Hill, MD!