What is RLE?
Refractive lens exchange (RLE) is a surgical procedure that removes the lens of the eye and replaces it with an intraocular lens. The lens loses its flexibility during a natural aging process, making it difficult to see things within arm's length also known as Dysfunctional Lens Syndrome (DLS).
The eye undergoes a series of gradual changes:
Stage 1 is the beginning of DLS, and what is commonly referred to as presbyopia, which usually begins in the early to mid-40s. In stage 1 DLS, the lens of your eye slowly begins to harden and lose its flexibility. This rigidness makes it difficult for you to focus on things up close and is the reason you will start to need reading glasses or bifocals.
During Stage 2 DLS, the lens of the eye starts the gradual process of yellowing, which affects the amount of light the lens can filter. This reduces the clarity of both your distance and near vision. Symptoms of stage 2 DLS most often begin in the late 40s to mid-50s.
During Stages 1 and 2, refractive lens exchange (RLE) replaces the existing lens with an advanced intraocular lens with the goal of reducing additional vision correction devices.
Stage 3 DLS is also known as a cataract. A cataract occurs when the lens of your eye has become cloudy enough that it significantly impacts your vision. Cataracts must be treated to restore the quality of your sight. Find out more about cataract surgery options at Envue.
In a nutshell, DLS is progressive with the following changes:
Lens loses function over time
Lens stiffens
Lens loses clarity
Affects everyone eventually, even those who have had LASIK
Can be treated with various solutions so that you don't have to depend on readers or bifocals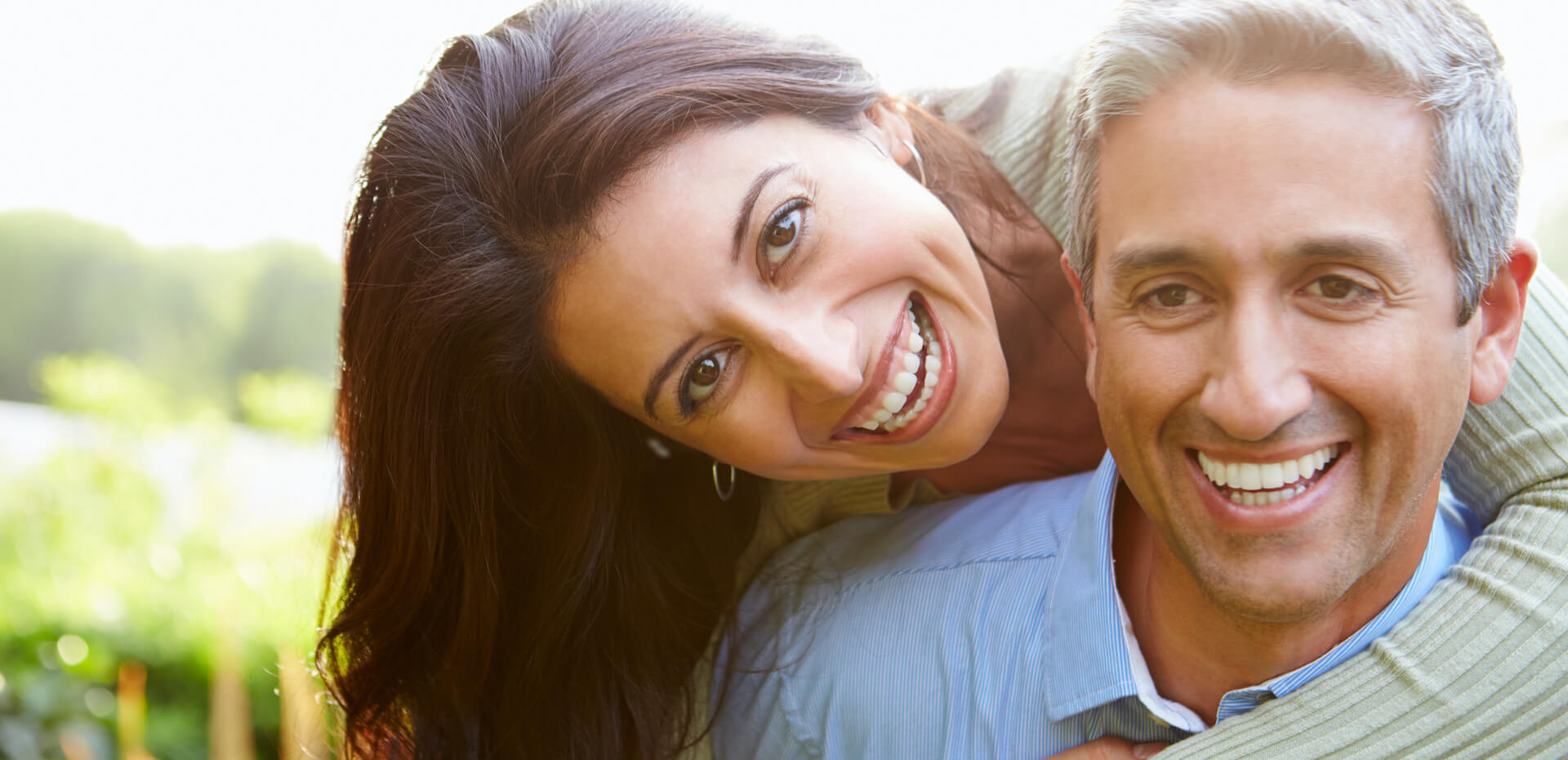 Who is an ideal RLE candidate?
Your examination and discussion with Dr. Rivers will help determine if this procedure is your best option. You may be an ideal candidate for RLE surgery if you:
Are in your mid-to-late 40's and want LASIK or SMILE but also need reading glasses or bifocals
Are farsighted (you need glasses to see distance)
Have been told that you are nearsighted but don't qualify for LASIK or a laser-based vision correction procedure
Very active, in your mid-to-late 40's, and want complete independence from wearing glasses.
Top reasons to choose RLE at Envue
1. Experience counts. Dr. Rivers is a military-trained refractive surgeon. He retired after a 30-year-military career as an Army Colonel and the Director of the Warfighter Refractive Eye Surgery Program and Research Center at Fort Belvoir, VA. RLE surgery is performed in the military and Dr Rivers has been performing this procedure for many years using the most advanced intraocular lenses (IOLs), such as the Panoptic Trifocal, Symfony EDOF, the Vivity, and other premium IOLs.
2. At Envue, we use the latest laser assisted technology to perform RLE surgery.
3. There is no charge for your RLE consultation. At your consultation, you will meet with Dr. Rivers to discuss your personalized vision plan taking into account not only your eye health but also your goals and lifestyle. You will undergo a comprehensive diagnostic examination and a vision plan tailored specifically for you. Book your consult now!
3. Envue's RLE pricing is all-inclusive. With upfront pricing, there are no additional charges – not even for astigmatism, high prescriptions, or enhancements.
4. Your Envue RLE procedure is $6000 per eye and we offer 24-months interest-free financing.
5. The most important thing is to ensure you are a good candidate for RLE. If we determine that you are not a RLE candidate, you may be eligible for other vision correction options.
6. Your comfort and exceptional vision correction results are our main focus. We love making people happy.
How is RLE at Envue different?
At Envue, we focus on the patient. RLE may not be the best option for everyone. Your safety is our priority. We never compromise on the treatment that's best for you. That's why we will tell you immediately if RLE does not fit your vision needs. We'll map out the best vision correction options for you using advanced diagnostics and technology for your surgery here at Envue. With his years of surgical experience and research in the latest vision correction advancements, Dr. Rivers ensures that each patient receives personalized care to optimize their outcomes.
Can I get RLE if I'm nearsighted, farsighted, or have astigmatism and am I an ideal candidate?
Your safety is our top priority at Envue. Your examination and discussion with Dr. Rivers will help determine if this procedure is your best option to gain independence from wearing glasses for distance and up close. You may be an ideal candidate for RLE surgery if you:
Are in your mid-to-late 40's and want LASIK or SMILE but also need reading glasses or bifocals.
Are farsighted (you need glasses to see near)
Have been told that you are nearsighted but don't qualify for LASIK or a laser-based vision correction procedure
Previously had laser eye surgery but have had subsequent changes in your vision
Lead a very active lifestyle where decreased optical dependence is a priority
Is RLE worth the cost?
The cost of RLE is less than what the average person spends in a lifetime on glasses, exams, and contact lenses and solutions. This doesn't even include non-monetary costs, such as time spent on finding lost glasses, worrying if you have an adequate supply of contact lenses, or modifying your life to deal with infections related to contact lens use. Don't lease your vision with glasses and contact lenses. Own your vision with RLE at Envue. Use the Envue Vision Calculator to decide for yourself.
How is RLE surgery different than cataract surgery?
They are essentially the same surgical procedure in that the natural lens of your eye is removed and replaced by an artificial lens. RLE is an elective procedure to offer freedom from glasses for distance and near vision. Cataract surgery is usually performed for medical reasons. We offer both procedures here at Envue's operating suite without having to go to a hospital or surgery center.
Frequently Asked Questions
Does RLE surgery hurt?
No. We will take the time to make you comfortable and ensure that you receive the safest care at Envue. Patients may be provided with mild sedation to ensure comfort during surgery. After surgery, you may have a mild foreign body sensation which is often described like having an eyelash on your eye.
How long does RLE take?
Refractive lens exchange takes about 30 minutes per eye, depending on your vision correction needs. You will need to arrange to have someone drive you home after the procedure. Both eyes can be treated at the same time.
When can I resume normal activities after RLE?
Generally, we recommend that patients, at a minimum, take the following workday off after their procedure. Typically, a patient's vision correction allows them to drive the very next day for their follow-up appointment at Envue. Depending on your comfort level and job requirements, we may recommend a longer recovery period. You can resume many of your normal activities within a day or two after RLE.
What should I avoid doing immediately after RLE?
It is important to avoid any heavy lifting or strenuous exercise immediately after RLE. We recommend you avoid rubbing your eye. It is safe to shower but avoid getting water directly into your eyes.
Do RLE results wear off?
RLE is a permanent vision correction solution. You will not need to replace the intraocular lens because it is designed to last the rest of your life.
Will RLE affect my future eye health?
RLE surgery will correct your vision and prevent cataracts from developing in the future. It will not affect other health conditions and will allow you to see clearly for a lifetime.
Why might RLE be a better option for me?
RLE can effectively correct high amounts of nearsightedness and farsightedness along with presbyopia (need for readers or bifocals) that may not be adequately corrected by other procedures like LASIK, SMILE, or ICL. Depending on your age and visual needs, RLE can give you the visual freedom you desire.
Does insurance cover RLE?
No. However, as part of the Envue consultation process we provide you with upfront costs and financing options to invest in your vision correction – including interest free financing. If your employer offers a health or flexible spending account, this could be an option to manage the cost of your RLE investment.
Is RLE more affordable than glasses or contacts?
Yes. Use the Envue Vision Calculator to see how affordable it really is. By the time most people get RLE, they've already spent more money on glasses, contacts lenses, exam costs, and treatments for eye infections than the one-time cost of RLE. Breaking the dependence on glasses and contact lenses may improve your quality of life.
Who should not have RLE?
If you are pregnant or currently nursing or have an unstable prescription, you should not have RLE. It is recommended to wait to have RLE until you've completed nursing for at least three to six months. Vision can fluctuate during this time period. Waiting allows your eyes time to adjust and go back to normal. Hormonal therapies may also prevent you from being a RLE candidate. However, the Envue team can provide you with other possible vison correction options.
What is recovery like after RLE?
Recovery after RLE is quick. After Dr. Rivers performs your RLE procedure in one of Envue's office-based surgical suites, you will relax in our recovery room. Although you will be able to see immediately after RLE, your vision will be blurry during the initial recovery period. We recommend that you rest after surgery. Your vision will continue to progress each day. Keeping your eyelids completely closed during sleep helps prevent dry eye, limit contamination, and helps with the healing process. You will not be able to drive yourself home and must have a friend or family member with you. Prior to going home, Dr. Rivers and the Envue staff will check your vision and eye pressure, review the proper use of the prescribed eye drops we provide, and confirm the time of your follow up exam. Expect to use the eye drops for several weeks. It will help with recovery, reduce the chance of infection, and help lubricate your eyes.
What can I expect with RLE at Envue?
At Envue, the focus is on you. As part of your premier customized patient experience, you'll find from your first contact with Envue, to your consultation and vision correction procedure with Dr. Rivers, and your follow-up care, we take the time to listen to and answer your vision correction concerns. We want you to entrust us with your care. Find out what other patients say about their experience with Dr. Rivers and the Envue team.  
Content Reviewed and Approved by Dr. Rivers.
Dr. Bruce Rivers is a military-trained ophthalmologist and one of the foremost experts in the field of laser vision correction surgery. He began his ophthalmology career as an eye technician and medic in the U.S. Navy and later obtained his medical degree from Howard University College of Medicine on an Army scholarship.