Serving Those Who Served
The Envue Eye and Laser Center is proud to be a part of the Optum Community Care Network (CCN). The Community Care Network (CCN) consists of community-based providers who help ensure that Veterans receive the high quality of care they deserve. As part of this network, Envue Eye and Laser Center is committed to providing cataract surgery for Veterans. Dr. Rivers retired in 2020 after a 30-year-military career as an Army Colonel and as the Director of the Warfighter Refractive Eye Surgery Program and Research Center at Fort Belvoir, VA. He has been performing cataract surgery for the military and their family members for many years. Dr. Rivers is honored to have the opportunity to serve those who have served.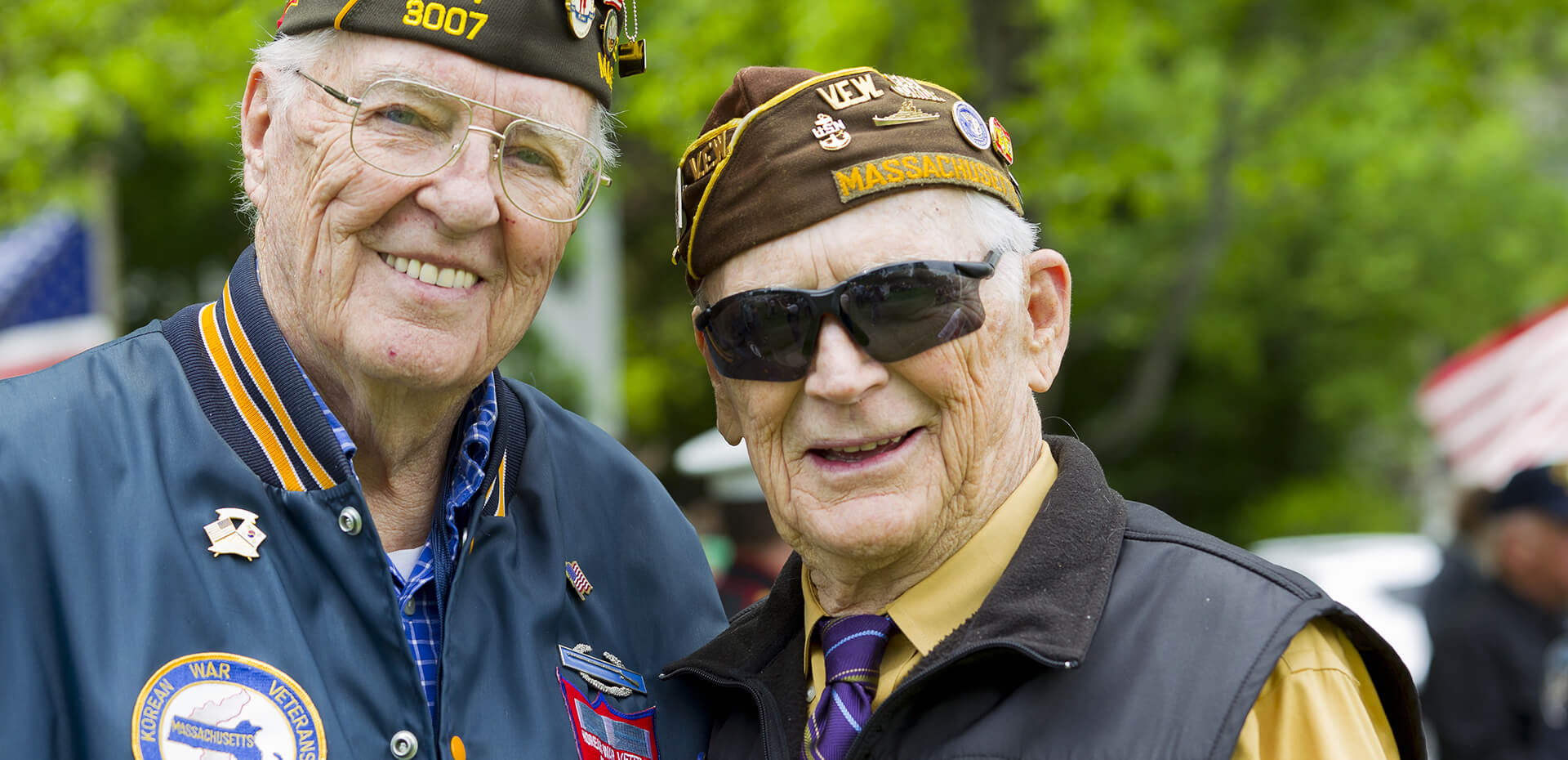 Who is eligible to have Cataract Surgery Under the Community Care Network?
The Community Care Network is available to Veterans based on certain conditions and eligibility requirements. Community Care must be first authorized by the VA before a Veteran can receive care under the Community Care program through Envue Eye and Laser Center. To be eligible for Community Care, Veterans must either be enrolled in VA health care or be eligible for VA health care.
Please note that all eligibility determinations are made by VA staff only. Envue Eye and Laser Center does not make eligibility determinations.
What Criteria Does the VA Use to Determine Eligibility for CCN?
There are six criteria that can qualify a Veteran to receive Community Care. Veterans only need to meet one of these to be eligible:
The VA determines that the Veteran requires cataract surgery but cannot schedule the Veteran for the surgery at the VA medical facility within 28 days;
The Veteran needs a service not available at a VA medical facility;
The Veteran lives in a U.S. state or territory that does not have a full- service VA medical facility:

Alaska
Hawaii
New Hampshire
American Samoa
Northern Mariana Islands
U.S. Virgin Islands

The Veteran qualifies under the "grandfather" provision related to distance eligibility for the Veterans Choice Program:

For this element, there are a few different ways that a Veteran could be eligible for community care. Initially, there are two requirements that must be met in every case:
Veteran was eligible under the 40-mile criterion under the Veterans Choice Program on the day before the VA MISSION Act was enacted into law (June 6, 2018), and
Veteran continues to reside in a location that would qualify them under that criterion.

It is within the Veteran's best medical interest to be seen in Community Care Network;
The VA determines that the VA Service Line does not meet certain quality standards.
Where Do I Start?
If you are interested in receiving cataract surgery at Envue Eye and Laser Center through the Community Care Network, you must first contact the VA Care team or a VA staff member at your local VA medical facility.
VA Community Care Contact Center: 877-881-7618, Enter Option 1 (8AM – 9PM EST)
Additional Resources Provided by the Community Care Network:
General Information
Appointments and Getting Care
Quality and Safety
Eligibility
Billing and Payments
Sunset of Choice Program
Top Reasons Veterans Choose Envue for their Cataract Surgery
Dr. Rivers has been performing cataract surgery for military and their family members for many years and is highly experienced with the most advanced intraocular lenses (IOLs).
At Envue, cataract surgery is performed in our office based surgical center. This means you are taken care of by the same amazing staff through the entire process – from initial exam, to surgery and post-operative visits. This also allows us to control every aspect of your surgery and give you the customized care you deserve, unlike an ambulatory surgery center where your cataract surgery is one among many other non-eye surgeries. At Envue, we focus only on eye surgery.
At your consultation, you will meet with Dr. Rivers to discuss your personalized vision plan, considering not only your eye health but also your goals and lifestyle. You will undergo a comprehensive diagnostic examination and a vision plan tailored specifically for you.
We will work with the you and the VA to help with getting authorization prior to surgery.
Your comfort and exceptional vision correction results are our main focus. We love making Veterans happy.
Cataract Questions and Answers
Does Cataract surgery hurt?
No. We will take the time to make you comfortable and ensure that you receive the safest care at Envue. Patients may be provided with mild sedation to ensure comfort during surgery. After surgery, you may have a mild foreign body sensation which is often described like having an eyelash on your eye.
How long does cataract surgery take?
Your surgery takes about 15 to 30 minutes, depending on your vision correction needs. You will need to arrange to have someone drive you home after the procedure. Usually only one eye is treated at a time.
What is recovery like after cataract surgery?
Recovery after cataract surgery is quick. After Dr. Rivers performs your procedure in one of Envue's office-based surgical suites, you will relax in our recovery room. Although you will be able to see after surgery, your vision will be blurry during the initial recovery period. We recommend that you rest after surgery. Your vision will continue to progress each day. You may leave with a clear shield over the eye or with sunglasses provided by Envue. You will not be able to drive yourself home and must have a friend or family member with you. Prior to going home, Dr. Rivers and the Envue staff will review the proper use of the prescribed eye drops and confirm the time of your follow up exam. Expect to use the eye drops for several weeks. It will help with recovery, reduce the chance of infection, and help lubricate your eyes.
When can I resume normal activities after cataract surgery?
Generally, we recommend that patients, at a minimum, take the following day off after their procedure. Typically, a patient's vision correction allows them to drive the very next day for their follow-up appointment at Envue. However, we recommend patients only drive if they feel comfortable. Depending on your comfort level and job requirements, we may recommend a longer recovery period. You can resume many of your normal activities within a day or two after cataract surgery but we recommend you follow our post-operative instructions to ensure the best results.
What should I avoid doing immediately after cataract surgery?
It is important to avoid any heavy lifting or strenuous exercise immediately after cataract surgery. We recommend you avoid rubbing your eye. It is safe to shower but avoid getting water directly into your eyes.
Do cataracts come back?
Once your cataract is removed and replaced with a new lens, you can never develop another cataract. You will not need to replace the intraocular lens because it is designed to last the rest of your life. Some patients may develop a film on their lens known as a posterior capsular opacification or a secondary cataract. This is not a true cataract. This is simply a film that may develop on the implanted lens. The good news is the treatment for this, a YAG Capsulotomy laser is quick, painless and effective with immediate results. The laser treatment is done within clinic and there is no need for anesthesia. The YAG Capsulotomy is performed while sitting across from the surgeon, much like a regular clinic visit. The cloudy film that's developed on the posterior capsule is penetrated with the laser, removing the foggy film and once again allowing light to more effectively reach the retina. Once done, this can never happen again.
Who should not have cataract surgery?
Since cataracts are a natural part of aging, there are few scenarios where cataract surgery would not be recommended. Typically, these reasons are related to the patients' health. Patients with uncontrolled diabetes, diabetic retinopathy, ocular inflammation, or certain retinal condition may be asked to delay surgery until these conditions are under control.
What can I Expect with Cataract Surgery at Envue?
At Envue, the focus is on you. As part of your premier customized patient experience, you'll find from your first contact with Envue, to your consultation and vision correction procedure with Dr. Rivers, and your follow-up care, we take the time to listen to and answer your vision correction concerns. We want you to entrust us with your care. Find out what other patients say about their experience with Dr. Rivers and the Envue team.