What is EVO ICL?
EVO ICL, also called an Implantable Collamer Lens, is a refractive implant to correct common vision issues like myopia (nearsightedness) with or without astigmatism. Unlike some other vision correction options, the EVO ICL is an additive technology that corrects vision without the removal of any corneal tissue. The EVO ICL is meant to reduce or eliminate the need for glasses and contacts and unlike most permanent refractive solutions, EVO ICL is removable by your doctor, for added peace of mind. Envue Eye & Laser Center offers this vision correction procedure in our office-based surgical suite.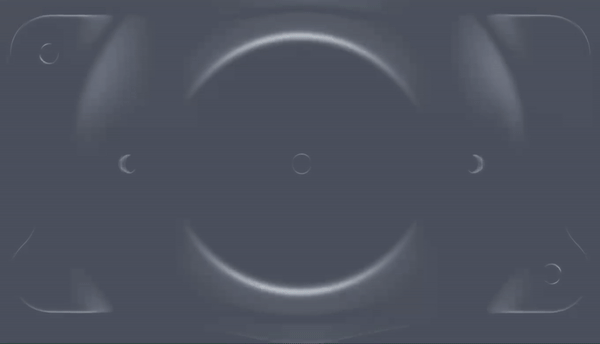 What can you expect? EVO ICL is made of biocompatible Collamer material that works in harmony with your eye. On the day of surgery, Dr. Rivers will create a small opening in your cornea that will be used to insert and position the EVO ICL. For most patients, the procedure is virtually painless with numbing drops and it typically takes less than 20 – 30 minutes. Patients typically experience improved vision right away and a quick recovery time. At Envue, the focus is on you. As part of your premier customized patient experience, you'll find from your first contact with Envue, to your consultation and on site eye surgery with Dr. Rivers, and your follow-up care, we take the time to listen to your vision goals.
Is EVO ICL right for me? It is well-suited for a wide variety of people. Ideal candidates for EVO ICL are aged 21 to 45 with nearsightedness with or without astigmatism and have maintained a stable prescription for at least one year. If you are seeking a solution to decrease or eliminate the cost and frustration of traditional contacts or glasses, EVO ICL may be your answer. Contact us to discuss if EVO ICL is right for you.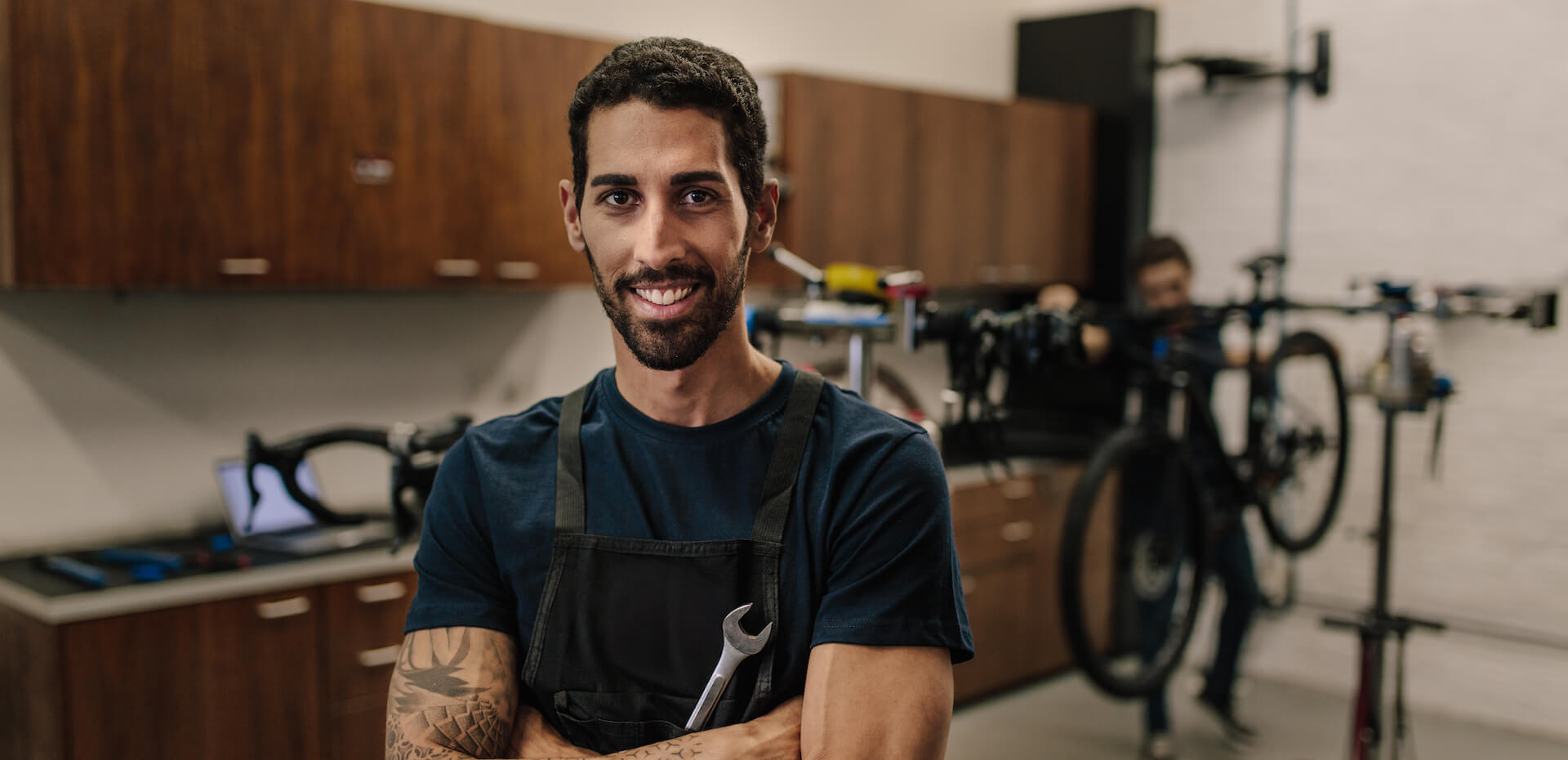 Top reasons to choose EVO ICL at Envue
1. Experience counts. Dr. Rivers is a military-trained refractive surgeon. He retired after a 30-year-military career as an Army Colonel and the Director of the War Fighter Refractive Eye Surgery Program and Research Center at Fort Belvoir, VA. ICL surgery is quite common in the military and Dr Rivers has been performing this procedure for over 10 years. He is one of the most experienced ICL surgeons in the Washington, D.C. metropolitan area.
2. There is no charge for your ICL consultation. At your consultation, you will meet with Dr. Rivers to discuss your personalized vision plan taking into account not only your eye health but also your goals and lifestyle. You will undergo a comprehensive diagnostic examination, advanced ocular analysis and a vision plan tailored specifically for you. Book a consult today!
3. Envue's EVO ICL pricing is all-inclusive. With upfront pricing, there are no additional charges – not even for astigmatism, high prescriptions, or enhancements.
4. Your Envue EVO ICL procedure is $4500 per eye and we offer 24-month interest-free financing.
5. Your procedure is performed in our office-based surgical suite.
6. Find out more about EVO ICL.
How is EVO ICL eye surgery at Envue different?
It all starts with your consultation. At Envue, we do more than a quick "ICL screening." Your initial consultation includes a full diagnostic workup using the latest technology. Your safety is our priority. We'll map out the best vision correction options for you using our advanced ocular analysis. With his years of surgical experience and research in the latest vision correction advancements, Dr. Rivers ensures that each patient receives personalized care to optimize their outcomes.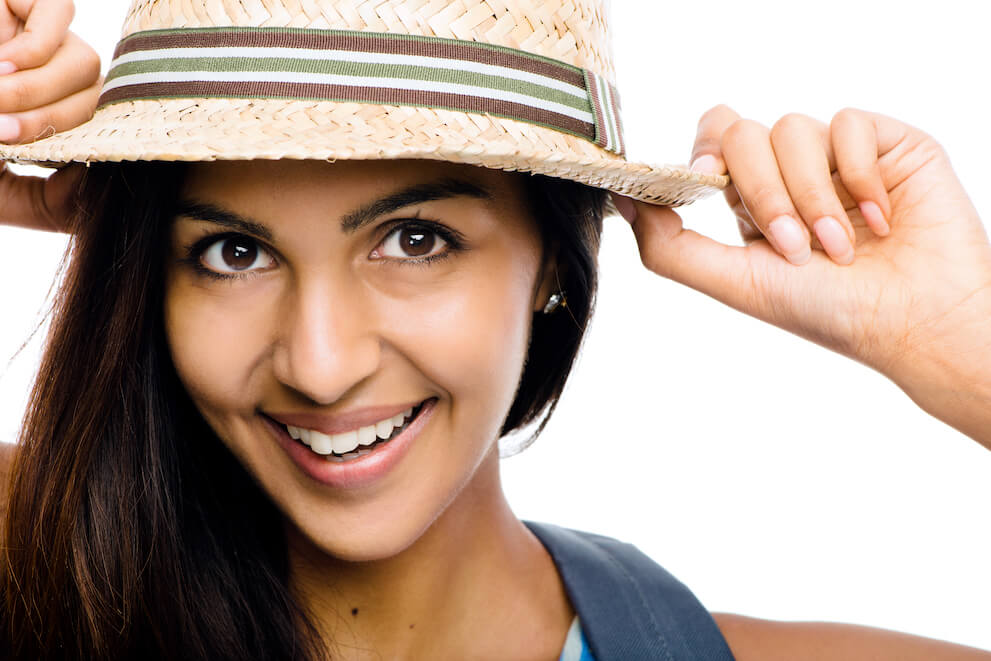 Can I get EVO ICL if I'm nearsighted, farsighted, or have astigmatism?
You can finally get rid of nearsightedness and astigmatism in minutes with EVO ICL. Like SMILE, EVO ICL is approved only for these conditions and is not yet available for farsightedness. Get ready for better vision and say bye to glasses and contact lenses.
Is EVO ICL eye surgery worth the cost?
The cost of ICL eye surgery is less than what the average person spends in a lifetime on glasses, exams, and contact lenses and solutions. This doesn't even include non-monetary costs, such as time spent on finding lost glasses, worrying if you have an adequate supply of contact lenses, or modifying your life to deal with infections related to contact lens use. Don't lease your vision with glasses and contact lenses. Own your vision with EVO ICL at Envue. Use the Envue Vision Calculator to decide for yourself!
Frequently Asked Questions
Who is an ideal ICL candidate?
EVO ICL may be your best vision correction option if you have thin corneas or a very high prescription. Your examination and discussion with Dr. Rivers will help determine if this procedure is right for you.
Is ICL safer than LASIK or SMILE?
All the procedures are safe, however we will discuss any risks and address concerns prior to surgery. If you struggle with severe myopia (nearsightedness), EVO ICL may provide you better vision correction than LASIK or SMILE. Just like LASIK or SMILE, ICL eliminates dependency on glasses and contact lenses.
Does EVO ICL surgery hurt?
No. We will take the time to make you comfortable. Patients are provided with mild sedation to ensure comfort during surgery. Immediately after surgery, you may have a mild foreign body sensation which is often described like having an eyelash on your eye.
How long does the EVO ICL surgical procedure take?
The procedure itself generally takes 15-20 minutes per eye and the results are rapid.
What is recovery like after ICL?
Recovery is quick and is similar to LASIK and SMILE recovery. After Dr. Rivers performs your ICL procedure in Envue's office-based surgical suite, you will relax in our recovery area. Although you will be able to see immediately, your vision will be blurry during the initial recovery period. We recommend that you rest after surgery. Your vision will continue to progress each day. You will not be able to drive yourself home and must have a friend or family member with you. Prior to going home, Dr. Rivers and the Envue staff will check your vision and eye pressure, review the proper use of the prescribed eye drops we provide, and confirm the time of your next day follow up exam. Expect to use the eye drops for several weeks. It will help with recovery, reduce the chance of infection, and help lubricate your eyes.
When can I resume my normal activities after ICL?
Most patients can return to their normal activities within 24 hours. Generally, we recommend that patients, at a minimum, take the following workday off after their procedure. Typically, a patient's vision correction allows them to drive the very next day for their follow-up appointment at Envue. Depending on your comfort level and job requirements, we may recommend a longer recovery period.
What should I avoid doing immediately after ICL?
It is important to avoid any heavy lifting or strenuous exercise immediately after surgery. We recommend you avoid rubbing your eye. It is safe to shower but avoid getting water directly into your eyes.
How long does ICL last?
ICLs last a lifetime and are removable. The ICL is typically removed once it's time for you to have cataract surgery when you are older.
Do ICL results wear off?
No. However, whether you've had ICL or not, vision change is a natural part of the aging process for everyone. Around age 42, seeing things up close will get difficult (presbyopia) for everyone. We factor in your age when determining which vision correction options – besides ICL – is best for you.
Does insurance cover ICL?
No. However, as part of the Envue consultation process we provide you clear and transparent pricing and financing options to invest in your vision correction – including interest free financing. If your employer offers a health or flexible spending account, this could be an option to manage the cost of your ICL investment.
Is ICL more affordable than glasses or contacts?
Yes. Use the Envue Vision Calculator to see how affordable it really is. By the time most people get ICL, they've already spent more money on glasses, contacts lenses, exam costs, and treatments for eye infections than the one-time cost of ICL. Breaking the dependence on glasses and contact lenses affords you with improved quality of life.
What are the benefits of EVO ICL?
EVO ICL provides clear, sharp vision. It has a quick recovery time, is removable, offers UV protection, and can treat patients who may not be candidates for other vision correction procedures
Content Reviewed and Approved by Dr. Rivers.
Dr. Bruce Rivers is a military-trained ophthalmologist and one of the foremost experts in the field of laser vision correction surgery. He began his ophthalmology career as an eye technician and medic in the U.S. Navy and later obtained his medical degree from Howard University College of Medicine on an Army scholarship.