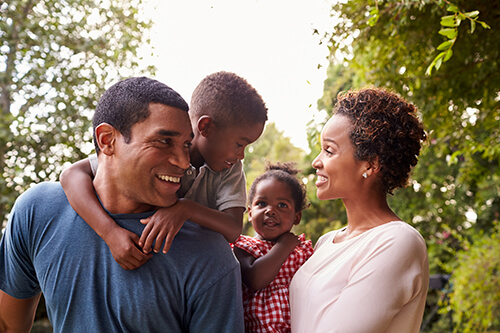 Do you suffer from nearsightedness? How about astigmatism? If you're a good SMILE candidate, the procedure can correct both of these refractive errors. Keep reading to learn more about SMILE!
Well Suited for Active Lifestyles
SMILE is a laser vision correction procedure that's FDA-approved. It is only FDA-approved for patients with nearsightedness or astigmatism.
SMILE surgery does not involve creating a flap in your cornea. This makes SMILE less invasive than having LASIK.
The flap that's made during LASIK can become dislodged. If this were to happen, it can make LASIK dangerous if you have an active lifestyle.
SMILE is often a better option if you're more active.
One-Step Procedure
SMILE is a one-step procedure that only uses one laser. Before SMILE begins, you'll receive numbing eye drops.
If you're worried about pain, the numbing eye drops will take care of this! Nervous?
You can ask for a sedative like Valium if you need to calm down. During SMILE, the surgeon will use a laser to create a small incision in the cornea.
The laser brings your corneal tissue to the surface. A piece of your cornea tissue is then removed through the small keyhole incision. The laser part of the surgery takes less than 30 seconds.
By removing this tissue, your cornea is reshaped. Reshaping your cornea corrects both nearsightedness and astigmatism.
Non-Invasive Procedure
SMILE is a non-invasive procedure. This means your vision is corrected without pain and you'll be comfortable. Compared to LASIK, there is no flap created. Instead, there's only a very small incision.
Most patients feel great the day after they have SMILE. They may even start experiencing clearer vision right away!
Both LASIK and SMILE have a short recovery process. Your vision may be blurry after SMILE but it will improve in the days after the procedure. Take it easy and relax after you get home the day of your SMILE procedure.
SMILE Surgery Candidacy
You must be at least 22 years old to undergo the procedure. Your vision prescription must be consistent for at least one year.
This means that it cannot change before you have SMILE. This is true for both glasses and contact lens prescriptions.
Nearsighted patients must have vision between -1 and -10 diopters. Astigmatism patients can only have up to 3 diopters of astigmatism. If your astigmatism is any higher, you won't be able to undergo SMILE safely.
SMILE surgery reshapes your cornea, so your corneas must be healthy. You must also have healthy eyes, meaning that you don't have any existing conditions like glaucoma or cataracts.
Not everyone is a candidate for SMILE surgery. Factors that can rule out SMILE candidacy include:
Your vision prescription is still changing and is unstable
You have diseases or conditions that make it harder to heal like diabetes or rheumatoid arthritis
Excessive scarring on your skin
Damage to or around your cornea
Eye diseases, especially those that affect your cornea
Having advanced-stage glaucoma
Cataracts
You have a family history of eye diseases
You're currently pregnant, or currently nursing
The only way to know for sure if you are a good SMILE surgery candidate is by having a SMILE consultation. Schedule yours today at Envue Eye and Laser Eye Center in Oxon Hill, MD!