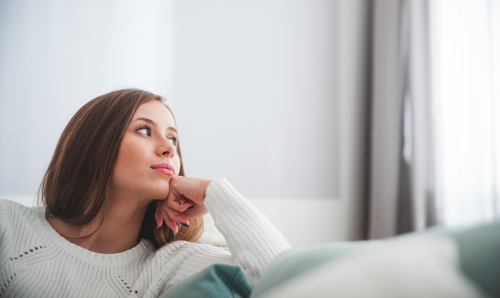 Have you been thinking about correcting your vision with something like SMILE? You may be wondering if there's a time of year that's best to do it.
The benefits of correcting your vision with a procedure like SMILE take effect within days, if not hours, of having the procedure. If you want to achieve visual freedom, why not do it right now? Keep reading to learn why you should get SMILE this year!
What is SMILE?
SMILE is a laser vision correction procedure that uses lasers to reshape your cornea and correct your vision. SMILE is similar to LASIK and PRK.
Still, it's different in a few significant ways. The primary difference between SMILE and other procedures is how much SMILE impacts the outer layer of your cornea.
SMILE has a quicker recovery than both procedures. That's because it does not even create a flap within your epithelium or remove it.
Instead, during SMILE, your surgeon creates a tiny incision in your epithelium to access your stroma. Creating a small incision makes SMILE less invasive than other laser vision correction procedures.
But, it also limits what it can do. SMILE is only approved to treat mild astigmatism and nearsightedness. It cannot treat severe astigmatism or farsightedness.
What are the Benefits of SMILE?
SMILE has some unique benefits over other vision correction procedures. Because the incision in your cornea is so tiny, it has an incredibly short recovery period.
Your vision should begin to improve within hours of your procedure. Within a few weeks, your eye is already healed.
The other advantage to this small incision, and SMILE, is that it does not create a flap with your epithelium and does not cause dry eyes. During LASIK, your surgeon makes a flap in your epithelium. Doing so is an advantage of LASIK, but it also comes with drawbacks.
Creating a flap means severing nerves in the cornea that signal tear production. These nerves do grow back within a few weeks, but dry eyes are prevalent among LASIK patients while they heal.
Since SMILE creates such a tiny incision in your epithelium, it does not affect these nerves. If you qualify for SMILE, you can achieve results similar to LASIK and PRK with a shorter recovery time and a significantly reduced chance of developing dry eyes after your procedure.
How Can You Pay For SMILE?
All vision correction procedures are elective procedures. As an elective procedure, this means you'll have to pay out of pocket for SMILE.
But, that should not deter you from correcting your vision. If you need, there are payment plans available that can fit any budget.
And when it comes to visual freedom, cost should not be a factor in your decision. Clear natural vision is far superior to eyesight aided by glasses or contacts.
You save money every month by correcting your vision and eliminating visual aids. Vision correction patients save on average $500 every year after their procedure on eyewear and eye care costs.
That means, the very first month after getting SMILE, you begin to save money by no longer needing glasses or contacts. That money can help pay for your procedure or go right into your pocket.
And you benefit from those savings for the rest of your life. SMILE gives you clear vision and more money. The sooner you get it, the sooner you can experience these positive benefits!
Ready for visual freedom and more money in your pocket? Schedule an appointment at Envue Eye and Laser Center in Oxon Hill, MD, to see if you qualify for SMILE!