After undergoing LASIK surgery, you will have newfound freedom from glasses and contact lenses! As your eyes adjust to this exciting change, it's the perfect time to explore the vibrant surroundings of Alexandria, VA, and the greater D.C. Metro area.
From scenic spots to cultural attractions, there's so much to explore. Keep reading to learn the top ten things to do after getting LASIK!
1. Stroll along Old Town Alexandria's Waterfront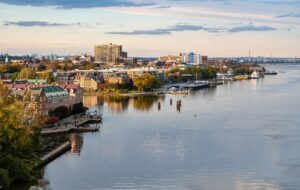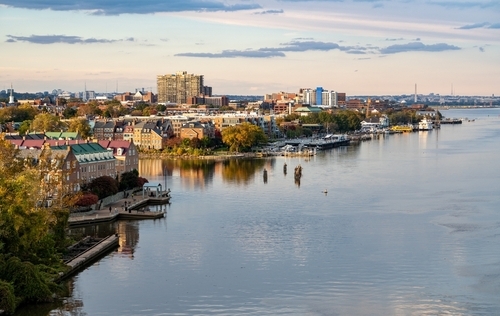 Experience the enchantment of Old Town Alexandria like never before after your LASIK procedure. With your newfound clear vision, delve into the intricate details of cobblestone streets and historic architecture that tell the city's stories of old. 
Let the breathtaking waterfront views of the Potomac River take on a new clarity, offering you a serene escape as you stroll along the riverbanks. From local boutiques to art galleries, embrace your improved vision to fully appreciate the vibrant offerings of this historic district.
2. Delve into History at Mount Vernon
A short drive from Alexandria, the iconic Mount Vernon awaits, which is George Washington's historic estate and a perfect destination to experience post-LASIK clarity. With your newfound visual freedom, immerse yourself in the life and times of America's first president.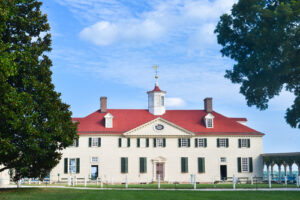 Wander through the mansion's rooms, each detail now crystal clear, as you gain deeper insights into Washington's legacy. The meticulously maintained gardens bloom with renewed vibrancy, allowing you to appreciate every petal and leaf in vivid detail.
3. Relax at the Torpedo Factory Art Center
Unleash your artistic passions with a visit to the Torpedo Factory Art Center, a haven for creativity that aligns seamlessly with the improved vision following your LASIK procedure. This extraordinary center houses a captivating array of working studios and galleries where artists of diverse genres passionately bring their visions to life.
With your enhanced visual acuity, each brushstroke, every intricate detail of sculpture, and the interplay of colors in painting become vibrant, deepening your connection to the pieces you're viewing. From photography that captures the world's essence to intricate jewelry-making that reflects detailed craftsmanship, your new visual clarity may unveil a world of artistic brilliance that may have been previously overlooked.
4. Enjoy a River Cruise on the Potomac
Take advantage of your clear vision and embark on a Potomac River cruise. Whether you opt for a lunch, brunch, or dinner cruise, you'll be treated to stunning views of the D.C. skyline, the National Harbor, monuments, and historic landmarks.
5. Explore the U.S. Patent and Trademark Office Museum
For those captivated by innovation and creative leaps, a visit to the U.S. Patent and Trademark Office Museum becomes even more enlightening after LASIK. This unique museum not only showcases the intricate evolution of intellectual property and its impact on society but also allows you to examine the intricacies of patents, designs, and trademarks that have shaped our world. You'll find a few patents from your LASIK surgery here!
6. Attend a Performance at The Birchmere
For a harmonious post-LASIK experience, music enthusiasts will find solace in the legendary Birchmere, which is an intimate concert venue nestled in Alexandria. Revel in the clear views of live performances by renowned artists spanning various genres, from folk and rock to blues and country.
Your enhanced vision will allow you to appreciate not only the auditory delight but also the intricate stage setups and the emotions etched on the performers' faces.
7. Discover Hidden Gems at Alexandria's Farmers Markets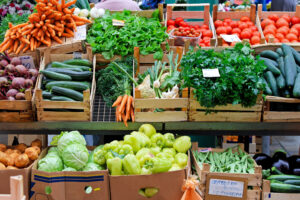 Elevate your taste palate post-LASIK by visiting Alexandria's farmer's markets. With your newfound visual clarity, delight in the vibrant colors of fresh produce, goods, and handmade crafts. All while also supporting the community's vendors and businesses!
8. Wander around Jones Point Lighthouse.
Embark on a revitalizing journey into nature after LASIK, as your heightened visual acuity allows you to fully immerse yourself in the serene waterfront landscape. Take a leisurely stroll around the iconic Jones Point Lighthouse, a historic gem that stands as a testament to the region's maritime history.
With your improved eyesight, you'll be able to appreciate every intricate detail of this charming lighthouse, from its carefully preserved architecture to the surrounding natural beauty. Gaze across the Potomac River with newfound clarity, as the shimmering water and lush greenery come to life in ways you might have missed before.
9. Experience the Lively Waterfront of the National Harbor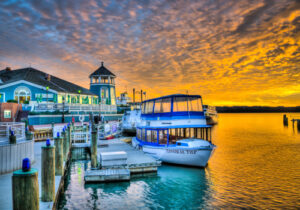 Head to The National Harbor, a lively waterfront neighborhood known for its dining, shopping, and entertainment options. Enjoy a leisurely walk along the pier, take a ride on the Capital Wheel with amazing views of Alexandria and the Nation's Capital 180 feet above the Potomac River, dine at waterfront restaurants, and soak in the energetic atmosphere.
10. Catch Dinner and a Show at the MGM Grand
Treat yourself by heading to the MGM Grand National Harbor for an evening of indulgence. At the MGM Grand, your enhanced eyesight takes center stage as you immerse yourself in captivating performances and dazzling visuals. From live music and comedy shows to theatrical masterpieces, the entertainment options cater to every preference.
Venture into the casino, where your improved vision adds a new dimension to your gaming experience. Engage in the excitement of card games, slot machines, and roulette as you see every card and spin with clarity.
As you embrace your newfound visual freedom post-LASIK, Alexandria, VA, the National Harbor, and D.C. Metro areas have an array of local gems waiting to be explored. From cultural attractions to scenic spots, each of these top ten activities promises a unique experience that will enrich your journey.
Remember to take care of your eyes and wear appropriate sunglasses, as recommended by your eye doctor, to fully enjoy these local adventures.
Are you interested in learning more about LASIK or determining if you are a good candidate for this procedure? Schedule a LASIK consultation at Envue Eye and Laser Center in Oxon Hill, MD, today!