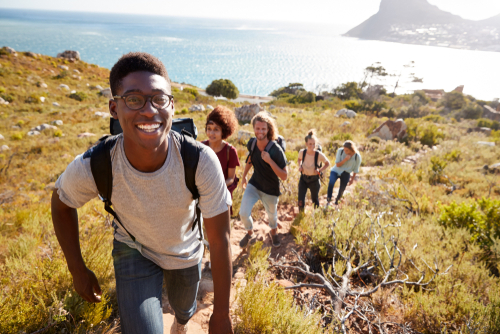 Do you wear glasses or contact lenses? If you do, you may already know about LASIK and what it could do for you.
This procedure can address nearsightedness, farsightedness, and even astigmatism by reshaping the cornea. Many patients no longer need glasses or contacts after getting LASIK. Keep reading for six spring activities that LASIK changes for the better!
1. Golfing
It's annoying to juggle between prescription glasses and sunglasses on the course. You won't have to worry about putting on your readers to write down the score before switching to sunnies to hit the ball.
2. Hiking
Do you love to visit state parks and trails? It's helpful to be able to see far away so you can follow the path.
Plus, you'll be able to spot animals like deer meandering across the path or watch soaring birds of prey! You won't need expensive prescription sunglasses to notice any wildlife after LASIK.
3. Yardwork and Gardening
It's important to read seed packets to know how deep to bury seeds and when to water them. Your plants may not make it if you don't follow the directions.
It's tempting to ignore the instructions to avoid putting on glasses with dirty hands. With LASIK, you won't have to decide between getting your glasses dirty and having a successful garden!
4. Watching Sports
Do you enjoy attending outdoor sports events? Whether you're following little league or Major League baseball, it can be a struggle to see the ball if you're nearsighted.
LASIK can improve your distance vision, allowing you to tell strikes or outs without glasses. And you won't have to tote around a clunky glasses case in your pocket for times when you don't need them!
Instead, you can buy a nice pair of sunglasses that will provide you with UVA and UVB protection from the sun's rays! After all, nothing's more important than your eyesight, especially after you have LASIK!
5. Working Out Outdoors
Working out outside after a long winter of indoor sessions can refresh your routine. You just have to work around seasonal allergies that can dampen your mood!
Plants give off pollen that can coat your glasses and make it hard to see on a run. The organic matter may irritate your eyes and make it difficult to insert contacts for an outdoor weight lifting session.
LASIK makes seasonal allergy season more manageable. You won't have to maintain glasses or contacts on top of allergy symptoms!
Avoid itching eyes and a sneezy nose by exercising when pollen counts are low. Look for this data from your local news or weather station.
6. Patio Dining and Grilling
Spring is the perfect time to break out the grill and light up the charcoal! It's easy to get irritating smoke in your eyes that interrupts your cooking plans and causes you to remove your contacts. Or, you may touch your prescription glasses with greasy fingers after adjusting meat on the grill.
With LASIK, you won't need visual aids. No more mid-dinner glasses cleaning or suffering through blurry vision because you had to remove your contacts.
You'll be able to see those coveted grill lines on your food thanks to this innovative vision correction procedure!
Envue Eye and Laser Center offers LASIK and SMILE Eye Surgery to the DC Metro area including Alexandria, Oxon Hill and surrounding areas.