What is ZEISS SMILE laser eye surgery?
You've probably heard of LASIK but ZEISS SMILE or "small incision lenticule extraction" is an advanced and minimally invasive vision correction procedure. Sometimes called "Flapless LASIK" or "SMILE LASIK", this procedure offers the same results as LASIK without the concerns of a LASIK Flap. Envue Eye and Laser Center is the only practice in the Washington, D.C. metro area offering ZEISS SMILE and Dr. Rivers is one of the most experienced SMILE Surgeons in the country.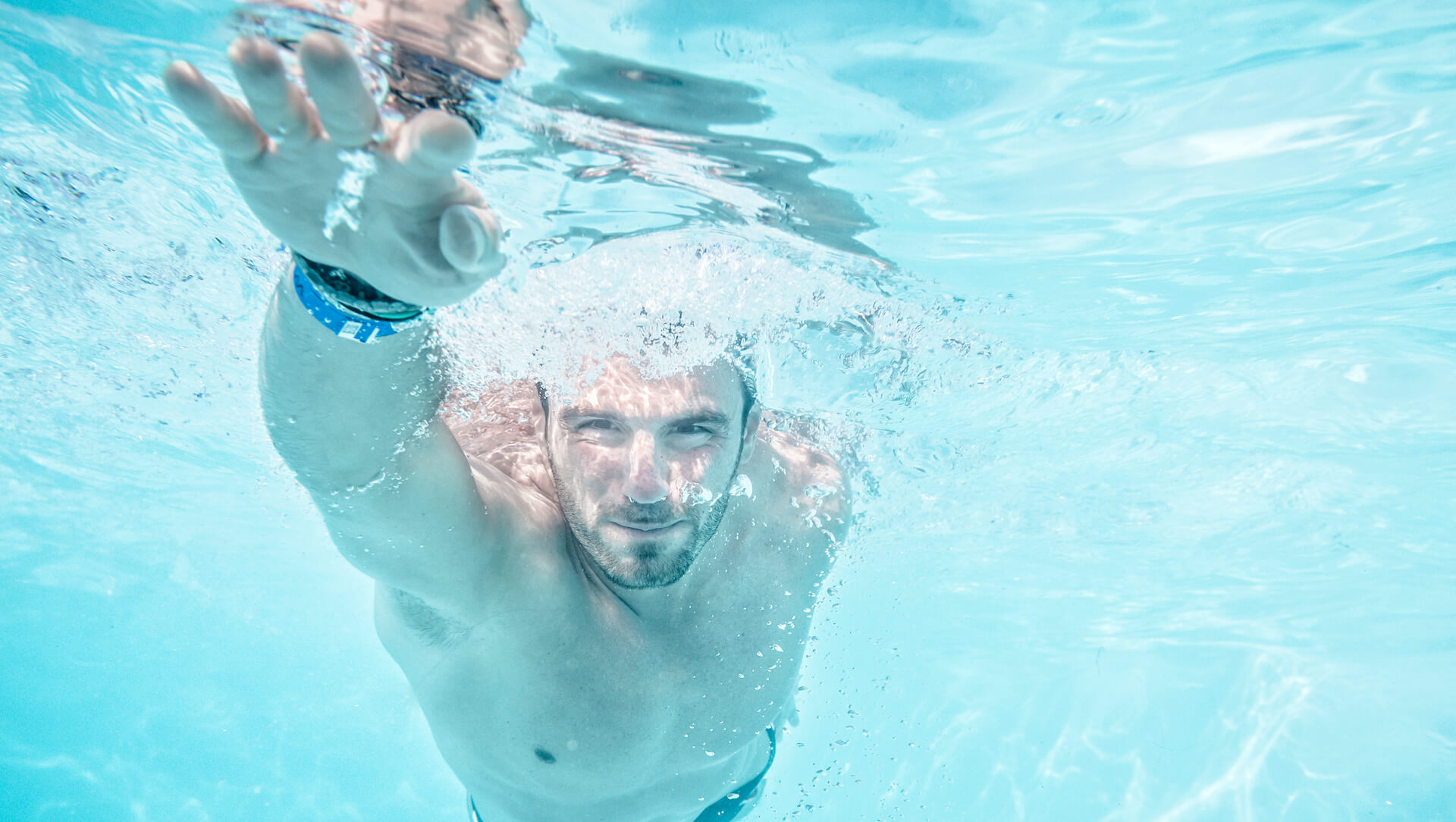 Top reasons to choose ZEISS SMILE Flapless LASIK at Envue
1. Experience counts. Dr. Rivers is a military-trained refractive surgeon. He was the first surgeon in the military to perform ZEISS SMILE or Flapless LASIK. He has authored several publications on ZEISS SMILE and is one of the top ZEISS SMILE surgeons in the country, as well as a Key Opinion Leader for ZEISS SMILE. Before retiring, Dr. Rivers was one of the primary investigators in the FDA's SMILE in the Department of Defense study. He retired after a 30-year-military career as an Army Colonel and the Director of the Warfighter Refractive Eye Surgery Program and Research Center at Fort Belvoir, VA.
2. There is no charge for your ZEISS SMILE consultation. At your consultation, you will meet with Dr. Rivers to discuss your personalized vision plan taking into account not only your eye health but also your goals and lifestyle. You will undergo a comprehensive diagnostic examination and a vision plan tailored specifically for you using our Advanced Ocular Analysis. Book a consult now!
3. Envue's ZEISS SMILE eye surgery pricing is all-inclusive. With upfront pricing, there are no additional charges – not even for astigmatism, high prescriptions, or enhancements.
4. Your Envue ZEISS SMILE or Flapless LASIK procedure is $2500 per eye and we offer 24-months interest-free financing.
5. The most important thing is to ensure you are a good candidate for ZEISS SMILE or Flapless LASIK. If we determine that you are not a ZEISS SMILE candidate, you may be eligible for other vision correction options such as PRK (photorefractive keratectomy) , an ICL (implantable contact lens) or an RLE (refractive lens exchange).
6. Envue offers genetic testing to identify the risk or presence of keratoconus and other corneal genetic disorders caused by gene variants.
7. Click here to learn more about ZEISS SMILE laser eye surgery
8. Your comfort and exceptional vision correction results are our main focus. We love making people happy.
Experience the gentle touch of ZEISS SMILE at Envue. Envue is the most experienced laser vision center offering ZEISS SMILE eye surgery in the Washington DC Area.
How is ZEISS SMILE eye surgery at Envue different?
Dr. Rivers was the first surgeon in the Department of Defense to perform ZEISS SMILE. With his years of surgical experience performing ZEISS SMILE and LASIK in the military, and research in the latest vision correction advancements, Dr. Rivers ensures that each patient receives personalized care to optimize their outcomes. ZEISS SMILE or SMILE Flapless LASIK is a great alternative to regular LASIK.

Can I get ZEISS SMILE if I'm nearsighted, farsighted, or have astigmatism?
We often hear patients say, "I would get ZEISS SMILE or LASIK, but I have astigmatism" or "I'm too nearsighted." You can finally get rid of these vision conditions in minutes with ZEISS SMILE. ZEISS SMILE is approved for myopia and myopia with astigmatism but is not yet available for farsightedness. After the procedure, you will see a change immediately. Get ready for better vision and say goodbye to glasses and contact lenses.
Is ZEISS SMILE Flapless LASIK better than standard LASIK?
ZEISS SMILE is a better fit for some eye types and lifestyles. Both procedures are extremely effective and safe at correcting your vision. The accuracy of vision correction with ZEISS SMILE is similar to LASIK. However, ZEISS SMILE is a less invasive procedure than LASIK and may appeal to people who are very active. With ZEISS SMILE there is no LASIK Flap which may be a concern for some people. During your consultation Dr. Rivers will determine if ZEISS SMILE Flapless LASIK is the best option to achieve the visual results you desire.
Is ZEISS SMILE worth the cost?
The cost of ZEISS SMILE eye surgery is less than what the average person spends in a lifetime on glasses, exams, and contact lenses and solutions. This does not include non-monetary costs, such as time spent on finding lost glasses, worrying if you have an adequate supply of contact lenses, or modifying your life to deal with infections related to contact lens use. Don't lease your vision with glasses and contact lenses. Own your vision with ZEISS SMILE at Envue. Use the Envue Vision Calculator to decide for yourself how affordable ZEISS SMILE is.
Frequently Asked Questions about ZEISS SMILE eye surgery
How safe is ZEISS SMILE?
SMILE is a safe and effective procedure. Patient satisfaction rates for ZEISS SMILE are exceptional. ZEISS SMILE can prevent the risk of infections from wearing contact lenses and possible vision loss with misuse of contact lenses.
Does ZEISS SMILE hurt?
No. We will take the time to make you comfortable and ensure that you receive the safest care for your ZEISS SMILE at Envue.
How long does ZEISS SMILE take?
The procedure itself generally takes 10 to 15 minutes per eye, depending on your vision correction needs.
What if I blink during ZEISS SMILE?
Although this is among the top concerns from SMILE patients, rest assured that the gentle suction applied during the procedure limits movement. Your safety is always the priority.
What is recovery like after ZEISS SMILE?
Recovery after ZEISS SMILE is quick. Although you will be able to see immediately after ZEISS SMILE, your vision will be blurry during the initial recovery period. Like LASIK, your vision will continue to progress each day. We recommend that patients rest after surgery. Keeping your eyelids completely closed during sleep helps prevent dry eye and helps with the healing process. You may feel some discomfort during your recovery which usually lasts about 4-6 hours after the surgery. Using the eye drops we provide will help with this. You will not be able to drive yourself home and must have a friend or family member with you.
When can I resume normal activities after ZEISS SMILE?
Generally, we recommend that patients, at a minimum, take the following workday off after their procedure. Typically, a patient's vision correction allows them to drive the very next day for their follow-up appointment at Envue. Depending on your comfort level and job requirements, we may recommend a longer recovery period. You can resume many of your normal activities within a day or two after ZEISS SMILE.
What should I avoid doing immediately after ZEISS SMILE?
It is important to avoid any heavy lifting or strenuous exercise immediately after ZEISS SMILE. We recommend you avoid rubbing your eye. It is safe to shower but avoid getting water directly into your eyes.
Do ZEISS SMILE results wear off?
No. However, whether you've had ZEISS SMILE or not, vision change is a natural part of the aging process for everyone. We factor in your age when determining which vision correction options – besides ZEISS SMILE – is best for you. Around age 42, seeing things up close will get difficult for everyone (presbyopia).
Can anyone without perfect vision get ZEISS SMILE?
SMILE can be an excellent vision correction procedure for the following patient populations: those who are at least 18 years old with a stable prescription; those with a healthy cornea; those with nearsightedness, and those with astigmatism. Right now, ZEISS SMILE is not yet available for farsightedness. We make the time to tailor a vision correction plan that is best for your needs because every patient is different.
If I don't qualify for SMILE what are my other options?
If our comprehensive diagnostics reveal that you cannot safely get ZEISS SMILE, you have several options that may work for you. We can tell you more about other vision correction procedures such as LASIK, PRK, ICL, or Refractive Lens Exchange during your consultation. If no correction procedure is right for you, we may recommend a vision care plan as a guide to maintaining your vision health.
Is ZEISS SMILE more affordable than contacts and glasses?
Yes. Use the Envue Vision Calculator to see how affordable it really is. By the time most people get ZEISS SMILE, they've already spent more money on glasses, contacts lenses, exam costs, and treatments for eye infections than the one-time cost of ZEISS SMILE. Breaking the dependence on glasses and contact lenses may improve your quality of life.
Does insurance cover ZEISS SMILE?
No. However, as part of the Envue consultation process we provide you with upfront costs and financing options to invest in your vision correction – including interest free financing. If your employer offers a health or flexible spending account, this could be an option to manage the cost of your ZEISS SMILE investment.
Who should not have ZEISS SMILE?
If you are pregnant or currently nursing, you should not have ZEISS SMILE. It is recommended to wait to have SMILE until you've completed nursing for at least three to six months. Vision can fluctuate during this time period. Waiting allows your eyes time to adjust and go back to normal. Hormonal therapies may also prevent you from being a SMILE candidate. However, the Envue team can provide you with other possible vision correction options.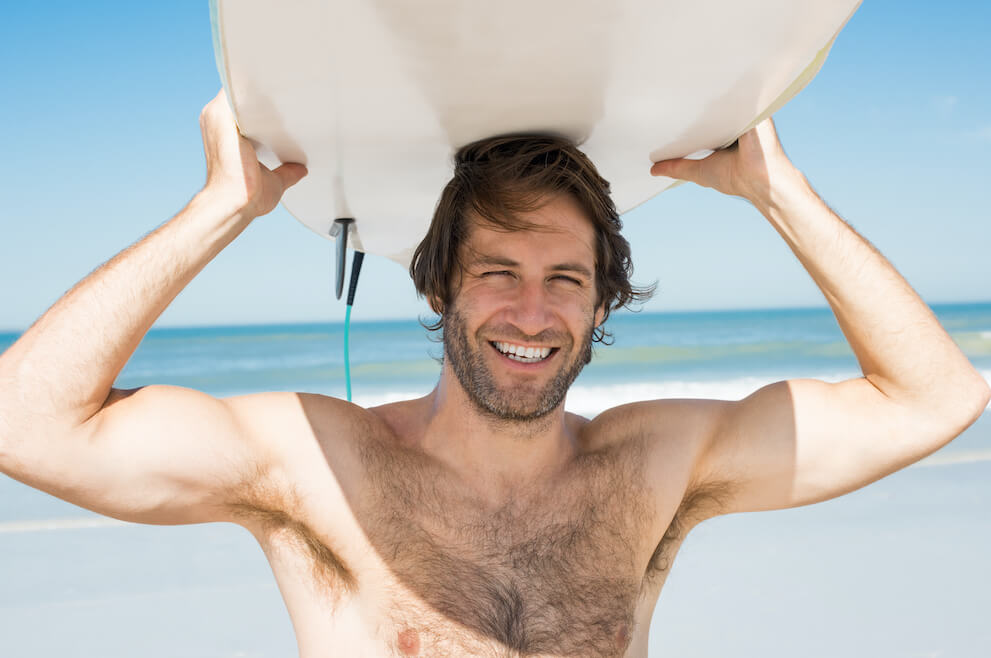 What can I expect with ZEISS SMILE at Envue?
At Envue, the focus is on you. As part of your premier customized patient experience, you'll find from your first contact with Envue, to your consultation and vision correction procedure with Dr. Rivers, and your follow-up care, we take the time to listen to and answer your vision correction concerns. We want you to entrust us with your care. Find out what other patients say about their experience with Dr. Rivers and the Envue team.
SMILE EYE Surgery Prices
One Time Payment
$2,500
per eye
---
$5,000
for both
Financing
$139
per month for both
---