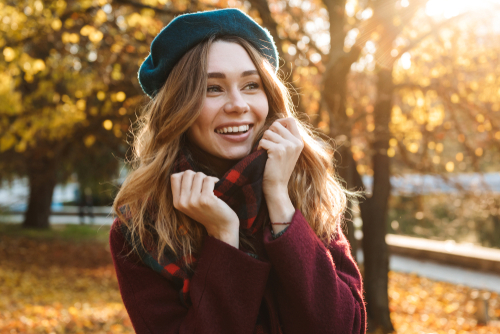 SMILE is a newer vision correction procedure. It produces similar results to LASIK but has some advantages.
If you don't qualify for LASIK, SMILE can be an excellent alternative. But, it can only correct myopia or nearsightedness, and astigmatism.
If you have farsightedness, you cannot undergo SMILE. For nearsighted patients, though, SMILE is an excellent vision correction procedure.
It is less invasive than LASIK and has a quicker recovery. Keep reading to learn more about SMILE and the recovery process after SMILE.
What is SMILE?
SMILE is a vision correction procedure that fixes nearsightedness and astigmatism. It is a laser procedure like LASIK, but it has some differences.
During LASIK, your surgeon creates a flap in the outer layer of your cornea called the epithelium. This flap allows them to access the thick middle layer of your cornea below the surface.
But the flap can cause some complications. It makes your eye more prone to infection and can become dislodged from minor contact.
SMILE does not create a flap in your epithelium, which means there is less risk of complications and infection. And it gives SMILE a shorter recovery period than LASIK.
How Does SMILE Work?
SMILE corrects your vision in much the same way LASIK does by reshaping your cornea. But, the reshaping process is different between the two.
LASIK exposes the middle layer of your cornea, and a laser removes bits of tissue from it. SMILE also uses a laser to reshape your cornea.
But instead of removing bits of tissue, it creates and removes a disc from below your epithelium. The disc gets taken out of your eye through a tiny incision in your epithelium.
Then the top layer of your cornea takes the shape of the new tissue below it. The result of removing this disc is more accurate refraction or bending of light onto your retina.
What is SMILE Recovery Like?
Recovery after LASIK is a pretty straightforward process, but SMILE recovery is even simpler. That's because there is no corneal flap created during SMILE.
When recovering from LASIK, you have to ensure the flap remains attached to your eye. If it doesn't, contaminants can get under the incision as it heals.
SMILE has no flap so that you can get back to everyday life even faster. That's why SMILE is an excellent option for active people, especially athletes.
You do not need to wait for the flap to heal before you go back to physical activity. Within a couple of days after SMILE, you should be back to your routine life.
You may notice improvements in your vision immediately following your procedure, as well. Although, your eyesight will continue to improve for the next few weeks.
Immediately following SMILE, you will need someone to drive you home. It's likely your vision will be blurry after the reshaping. For the rest of the day after SMILE, plan on relaxing and napping.
Is SMILE Better Than LASIK?
Your eye doctor will prescribe eye drops to help the healing process, but they are not for treating dry eyes. No dry eye is another advantage SMILE has over LASIK.
The flap created during LASIK can sever nerves in your eyes that signal tear production. The nerves do grow back, but it gives LASIK patients dry eyes for a few weeks after the procedure.
SMILE does not create a flap and does not sever these nerves. After SMILE, you should not have any dry eye issues. The eye drops should relieve minor discomfort and help the incision in your cornea heal.
Are you a nearsighted person who would like visual freedom? SMILE may be the best procedure for you!
Schedule an appointment at Envue Eye and Laser in Oxon Hill, MD. We'll help you determine if SMILE is right for you!