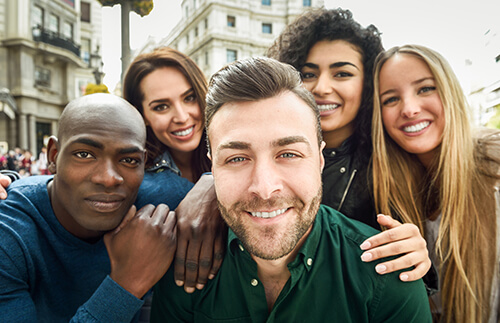 Interested in getting LASIK? If you're a good candidate, it's a great decision!
Millions of people have already had their vision corrected and love their results. Most patients end up with 20/20 vision or better!
LASIK is a simple outpatient surgery, meaning you can go home after it's done. It takes less than an hour to complete.
You don't have to worry about being put to sleep with anesthesia since you're awake the whole time. There's no pain either, thanks to numbing eye drops.
But how do you know if LASIK is right for you? Keep reading to find out if you may be a good candidate for this procedure!
What LASIK Is Like?
During the procedure, your surgeon will reshape your cornea. This corrects any vision problems you may have like nearsightedness, farsightedness, or astigmatism.
The recovery process is quite simple. You can get back to most of your daily activities after a couple of days of rest and taking it easy.
The best part? You get to do these things without needing glasses or contacts!
LASIK is life changing. But not everyone is a candidate for LASIK. Certain eye conditions can hinder your ability to undergo LASIK. This includes glaucoma, and dry eye syndrome.
Other genetic factors can also make you a bad candidate for LASIK. This includes thin corneas and naturally large pupils.
Here is what makes someone a good candidate for LASIK
Healthy Eyes
One of the most important parts of LASIK candidacy is if you have healthy eyes. To get LASIK, your eyes need to be healthy.
This means that you cannot get LASIK if you have cataracts, severe dry eye syndrome, glaucoma, or macular degeneration. Other eye conditions that affect your retina, cornea, or optic nerve can also keep you from getting LASIK.
You may be unable to get LASIK if you have other non-disease eye conditions. This includes amblyopia (lazy eye) or an eye muscle imbalance.
No Previous Eye Injuries
Eye injuries can cause damage to your retina, as well as your optic nerve. You can damage your eyes without even knowing it.
It is important that you disclose any previous eye injuries to your eye doctor before undergoing LASIK. Talk with your eye doctor about any previous eye injuries that may have occurred.
No Recent Eye Infections
Recent eye infections can make you a poor LASIK candidate. The LASIK procedure involves making an incision in your eye.
To do this, your eyes must be healthy. If you have had a recent eye infection, it is important that your eyes are fully healed before getting LASIK.
Make sure that you talk to your eye doctor about any recent eye infections you may have had.
Stable Prescription
LASIK candidates must have a stable prescription. This means no changes to your glasses and contact lens prescriptions within the last year.
If your eyes are still changing, you should wait to have LASIK until they have stabilized.
Not Pregnant or Nursing
LASIK candidates cannot be currently pregnant, or nursing. Hormones that are present during pregnancy and nursing can affect your eyes and change your prescription.
Until your vision has stabilized and gone back to normal, you cannot get LASIK. LASIK requires women to wait until three menstrual cycles have been completed once you finish nursing.
Thick Enough Corneas
LASIK involves reshaping your cornea. This is what corrects your vision. To reshape your cornea, your corneas need to be thick enough.
If your corneas are too thin, it may be dangerous to undergo LASIK.
Envue Eye and Laser Center offers LASIK and SMILE Eye Surgery to the DC Metro area including Alexandria, Oxon Hill and surrounding areas.